How to order
Shop your favourite international and local brands online ahead of your domestic travel
Plan and pay for your purchases up to 12 hours before your domestic flight and enjoy safe, contactless pick up at The Mall's Collection Point in the Domestic Terminal.
When you shop The Mall's domestic experience you will have access to airport exclusives and special online-only pricing without the need to travel internationally.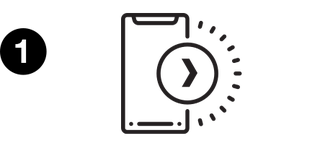 Step 1: Browse the range and select your items
Browse premium international and local brands and add items to the cart.
All prices are the duty and tax paid 'Traveller price' or a promotional price offered by our retailers.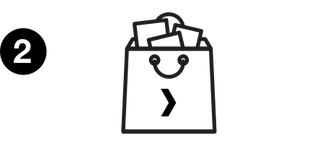 Step 2: Add your flight details to the cart
Once you've selected your products, you will need to apply your domestic flight number and date in your shopping cart so that we can match your order to your flight and have it ready for you.
You can also add any promo codes you would like to take advantage of in the 'Order Summary' section.
If you are a Strata Club member, remember to sign in to your account before you checkout to earn points.
Not flying? No problem. See the instructions for shopping out without a flight.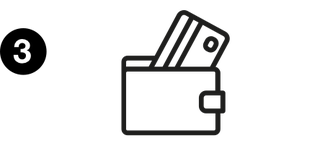 Step 3: Confirm your order
When your payment is successful, you will be redirected to an order confirmation page. For information on secure payment click here.
Once your payment has been processed, we will send you an order confirmation email complete with your Order ID and information on how to collect. Please keep this email safe as you will need to be able to present it along with valid photo identification when picking up your items.
If you have purchased from multiple retailers, you will see a separate charge for each retailer detailed in the email.
Not flying? No problem
You can still shop The Mall Domestic and click & collect your order without any flight at all. Here's how:
Shop on The Mall Domestic
Add your items to the cart & select to pick up 'on arrival'
Proceed to check-out
Apply flight information at check out by entering NZ420 or NZ1292, and a date that suits you to collect your order from the domestic terminal.
We will have your order waiting for collection at The Collection Point in the domestic terminal 1 hour before your chosen time (11:50AM for NZ420 and NZ1292).
If you need to park whilst collecting your order, you can do so free of charge (for 30 minutes) in the wait zone, located just a few minutes walk from the Domestic Terminal.
If you have any questions, it's a good idea to view our FAQ where we provide answers to the most common questions we are asked. Alternatively, get in touch, we're happy to help.
Get ready for an airport experience like no other.