Secure payment
Buying safely on The Mall
We want to make it safe and easy for you to purchase on The Mall.
To do this we have partnered with Paymark, New Zealand's largest and most trusted payment gateway and ePayments, a leading payment provider specialising in Chinese mobile payment services.
Your details will be encrypted by your selected payment provider using their standard security protocol. We do not hold, store or transmit your payment details.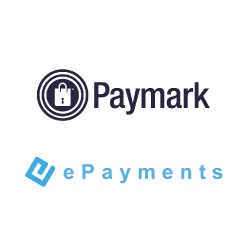 Payment methods
When you are ready to complete your order, you will be able to select your preferred payment method. You will be agreeing to your selected payment provider's transaction fees.
We accept:

All prices and payments are in New Zealand Dollars
For Visa, Mastercard and Union Pay:
enter your card details and make sure it is a valid card issued in your name
For Alipay and WeChat Pay:
scan your QR code and arrange payment via your Alipay or WeChat app
Once your order is complete check your statement or account to view your transactions. Each retailer will appear as a separate charge.
Pricing
All prices on The Mall are displayed in New Zealand dollars (NZD) and all payments charged will be in New Zealand dollars.
If you are purchasing with a credit card issued or payment wallet registered outside of New Zealand, any currency conversion will take place online via the retailer's acquiring bank or payment facility at a rate applicable at the time of purchase.
Refunds
Should you require a refund for your item(s), it will be processed via the original payment method in the currency that you purchased in. i.e. if you paid using a credit card, your refund will be processed back onto the same credit card.
All refunds will be issued by the retailer that supplied the item and not by The Mall directly.
For more information, please view our returns & refunds page.
If your card is declined during payment or if you have any questions, it's a good idea to view our FAQs where we provide answers to the most common questions we are asked.
Get ready for an airport experience like no other.